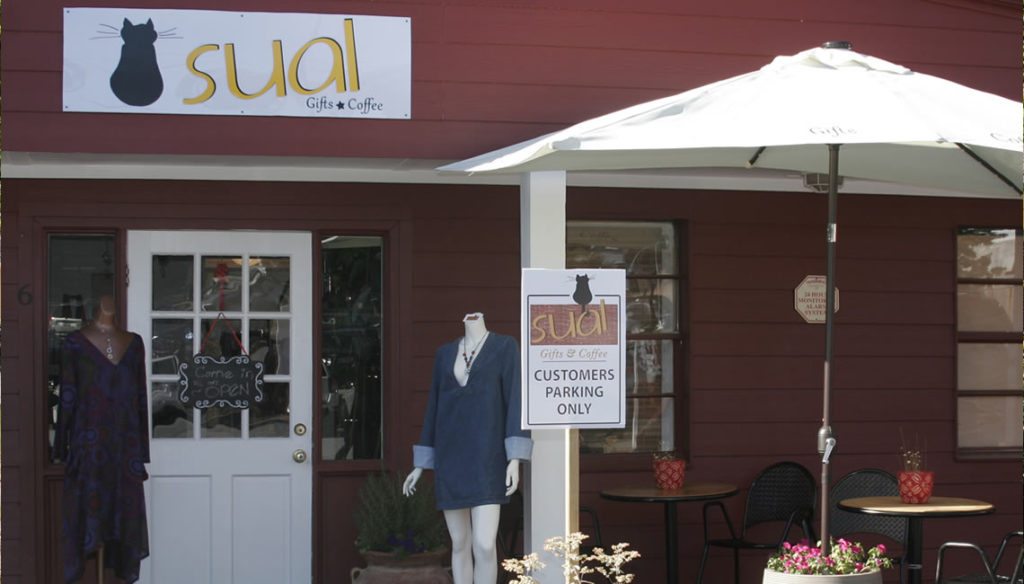 Sual
Unusual and original Gifts from around the world.
We are a small store with a lots of things. Handmade jewelry from Central and South America made out of silver, semiprecious stones and seeds (yes, seeds, tree seeds!), custom made chess set and much more.
Enjoy a delicious coffee while you search our selection of gifts, clothing and jewelry
Why a cat in our logo? We are not a pet store (but we carry some beautiful toys for your furry friend too!), we just love cats, and that image represents our beloved Chico, whom left us in 2015 after 16 wonderfull years.
Mention that you find us on ""Explore Roswell"" web site and get a 10% Off any purchase of $30 or more.
Come visit us and discover the new cat in town!
C
---