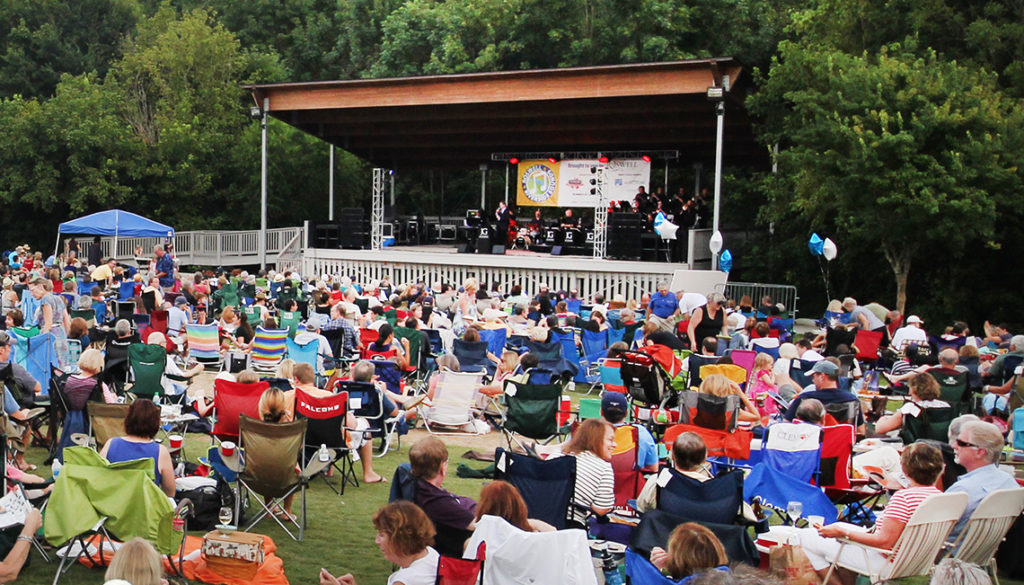 Riverside Sounds Concert Series
The annual free Roswell Riverside Sounds concert series is hosted at Riverside Park, 575 Riverside Road in Roswell on the first Saturday of the month from May through October from 7:00 PM – 9:00 PM.
There will be at least two food trucks on location for each concert from 6:00 PM – 9:00 PM so you can enjoy a great dinner without all the work.
Share your concert photos with us using #WhenInRoswell and #RiversideSounds.
The 2016 Artist Lineup Includes:
May 7, 2016 – Geoff Achison & the Souldiggers
June 4, 2016 – The Bonaventure Quartet w/ Amy Pike
July 2, 2016 – Grace & the Victory Riders
August 6, 2016 – The Get Right Band
September 3, 2016 – Stephane Wrembel
October 1, 2016 – TBA
---