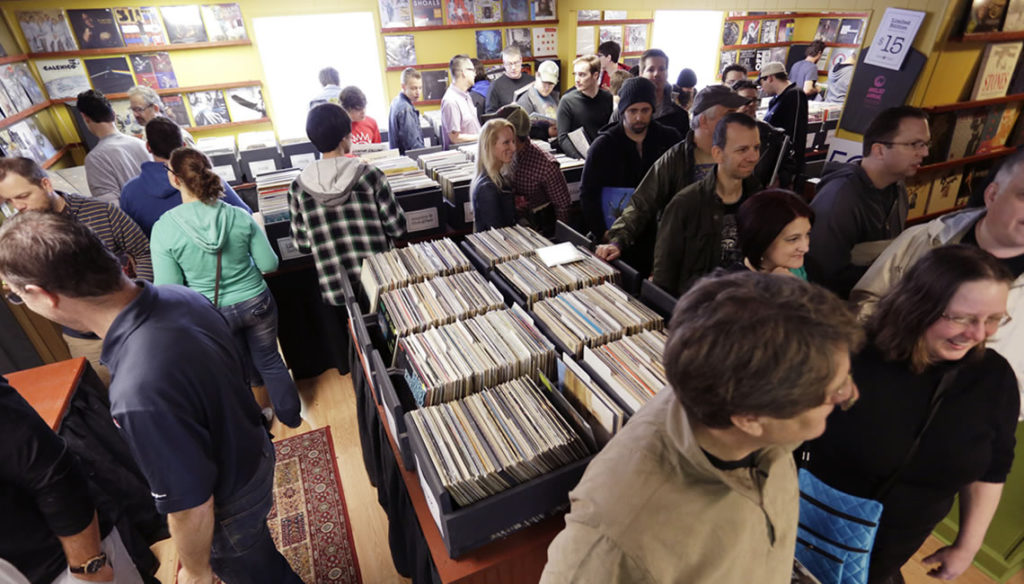 Mojo Vinyl Records
Mojo Vinyl Records is Roswell's premiere independent record store for music lovers of all ages. If you haven't heard, records are here to stay!
At Mojo Vinyl, we like to "Listen Naked". Now don't go stripping to your skivvies – we're talking about music recorded with the most natural sound available. Close your eyes and transport yourself to the front row of your favorite band's live set or original studio recording on vintage vinyl.
Located in the heart of historic Roswell, Georgia at 26 Webb Street #2 , the store buys and sells new and used records, art, and miscellaneous cool stuff. We are also proud to offer Audio-Technica, Music Hall, and Pioneer brand turntables for the discerning customer.
So whether you're new to the record scene or a longtime collector, come on in, hang out, and listen to some good music. From mint rock to traditional blues to fresh alt-rock, we've got you covered. If you like what you hear, buy something, too.
---