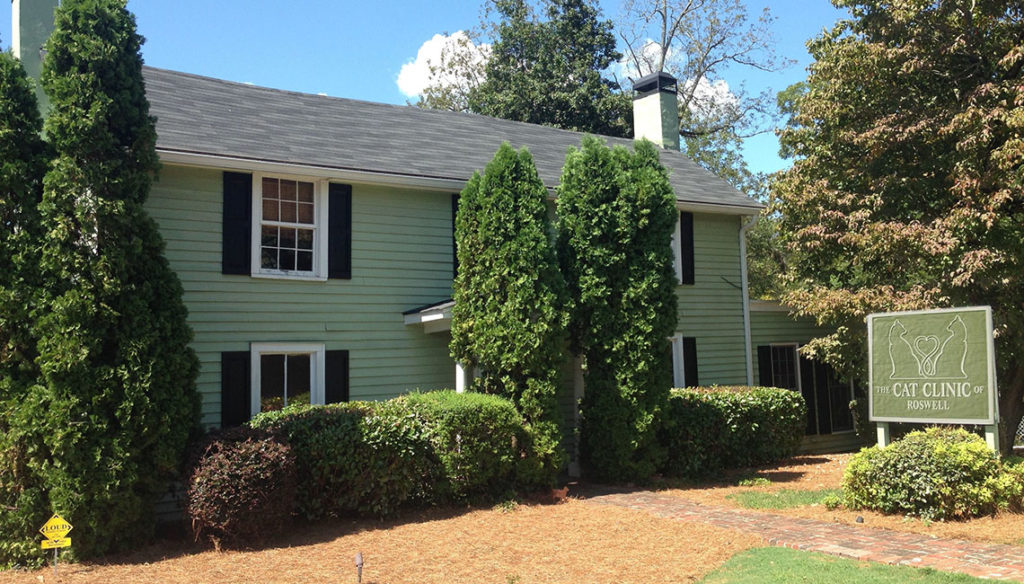 Cat Clinic of Roswell
The Cat Clinic of Roswell, located in the heart of historic Roswell, Georgia was one of the first clinics in the United States to be devoted exclusively to felines. Dr. Michael Ray is director of operations at the Cat Clinic of Roswell.
Dr. Ray is a Marietta native and graduate of Osborne High School. He received his bachelor of science at Georgia Southern University, and went on to graduate with his Doctorate of Veterinary Medicine from the University of Florida in 1997. Dr. Ray has spent most of his career working in feline-only hospitals.
The Cat Clinic of Roswell is housed in a century old building where care is provided in a warm, homelike environment. Our well-educated, courteous staff are all devoted cat lovers who are dedicated to helping bring you and your cat the finest medical care.
---