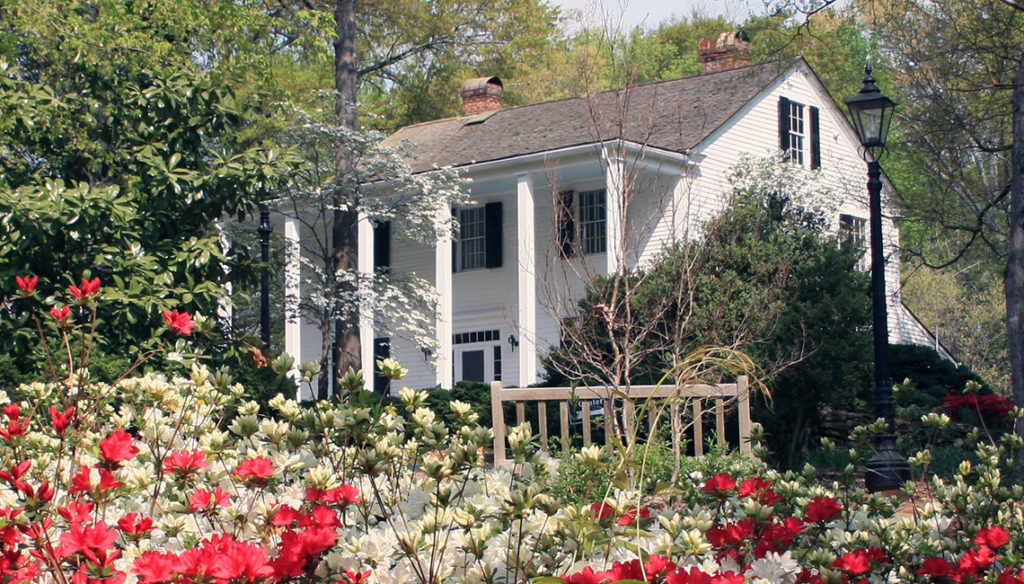 Smith Plantation – Historic House Museum
Hidden among the trees in historic Roswell, Georgia, sits a graceful home constructed by one of Roswell's founding families, the Smiths. In 1838, the Smith family and 30 of their slaves left two struggling plantations along the Georgia coast to make a new start with 300 acres of cotton farmland north of the Roswell Square. Their home, built by slave labor in 1845, was preserved by three generations of the Smith family and is now open to the public as a museum.
Three generations of the Smith family lived in the home and saved many of their belongings. For over 160 years, Smith Plantation stood the test of time as all around it the small mill village of Roswell transformed into a bustling metropolitan suburb. The home has since become one of the best examples of vernacular architecture, as well as cultural and historical interpretation, found in the region.
The property was purchased by the City of Roswell to be developed as one of Roswell's historic house museum trilogy. It is open to the public for tours, many educational activities, and events.
---